Activities
Excellent research at the Chair of Operations Management: The "Wirtschaftswoche" published a ranking of researchers in the field of business economics, which is based on the evaluation of scientific contributions in international academic journals. Based on her research output in the last five years Prof. G.P. Kiesmüller was ranked on 103. With this result she belongs to the group of the top 5% in the German speaking countries.
---
Meeting of the WK OR: On January 24th and 25th 2019 researchers in the field of operations research came togehter in Bielefeld to discuss new trends and scientific projects. G.P. Kiesmüller presented her joint work with C. Rippe on the "Added value of advance demand information for the planning of a repair kit".
---
Scientific Project in Wittenberg: This winter term, the Chair of Operations Management and the Chair of Management Science offered some Scientific Projects for Master students in the specialisation of Supply Chain Management. Thus, students had to work on different topics, e.g. "Bike-Sharing of the 5th Generation" or "Inventory Management for Service Technicians". The presentation of the final presentation took place at the Leucora in Wittenberg on 17th and 18th January 2019. Students were presenting and discussing their topics.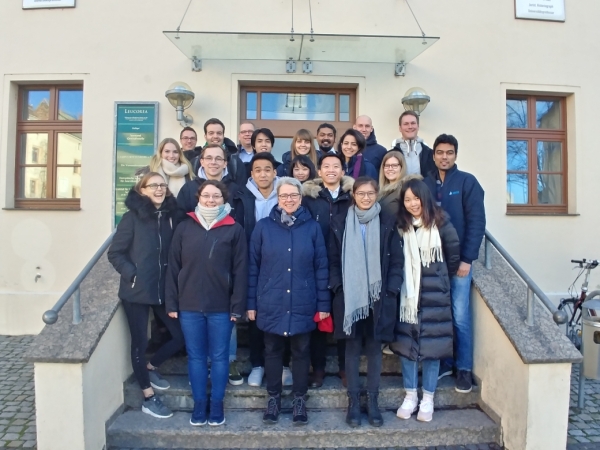 Participants of the Scientific Project, Prof. Kiesmüller and Prof. Ehmke